Learn in Traditional Chinese on Ninchanese!
You can now choose whether you want to learn in Simplified or Traditional Chinese on the app.
That's right; Traditional Chinese has graduated out of beta.
How to switch to Traditional Chinese
There's a brand new option in your settings. Maybe you've noticed it already?
To start learning Traditional Chinese characters, all you need to do is:
- Head to your settings
- Click on the"learning" tab
- Select "Traditional" instead of Simplified (by default, your learning is set to Simplified).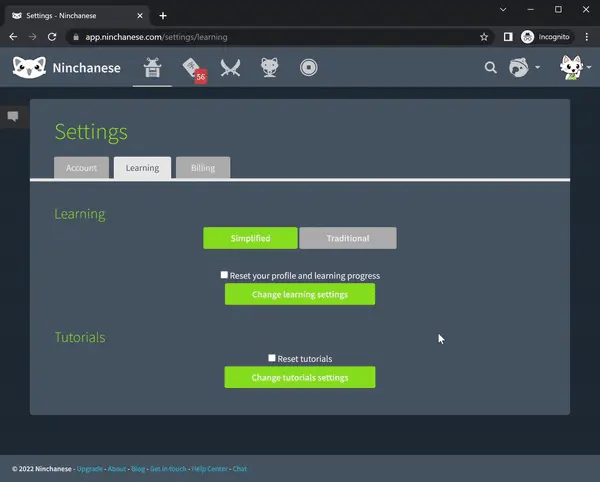 Easily toggle your learning between Simplified and Traditional Chinese
Good to know
On Ninchanese, each form of Chinese characters is a separate track. Therefore, you progress independently in one form of Chinese and in the other.
In other words, you start from scratch when you change to Traditional Chinese.
No need to worry, your progress is saved in each form.
Should you learn Simplified or Traditional Chinese?
Need help deciding which to learn? This article should help.
Still on the fence? Reach out to us using the feedback button and we'll help you determine which you should be learning!